About Comprehensive Ear & Hearing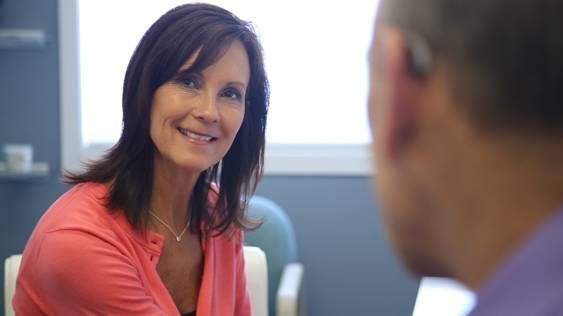 Kristin Johnston
I chose a career in hearing health care because I believe by helping people hear, I can make a difference in their lives. Hearing loss can rob a person of much of their lives enjoyment, whether it's the sound of birds chirping or their grandchildren singing. My goal as a hearing care provider is to help my clients regain that enjoyment.
Hearing loss also takes a toll on the entire family. It is very important for people in relationships to connect with each other, verbally and emotionally. Those who feel like they're missing out on the world around them often feel isolated and depressed, and their families become frustrated. I hope that by listening and sharing my knowledge with my clients, I can ease the frustration for all those involved.
The vision I have created for my practice is to provide everything my clients need to make their world of hearing impairment a little better (brighter, Easier). Whether it is a hearing instrument, an Assistive Listening Device, educational material, family communication pointers or advice and support, myself and my staff strive to provide everything my clients and their families need to improve their social, emotional, psychological and physical well-being.
Kristin Johnston, B.A., BC-HIS, Owner of Grand Haven Ear and Hearing, graduated from Hope College in 1988 with a Bachelor of Arts degree in Communications and completed additional coursework in Communicative Disorders at Calvin College.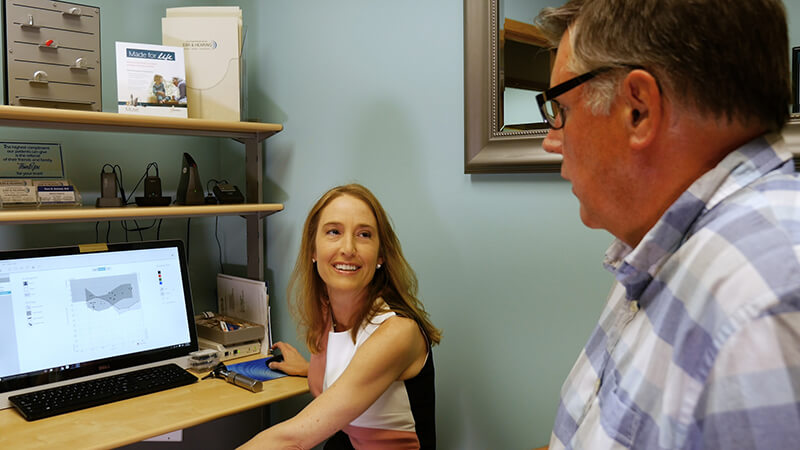 Carli Van Harken
Carli Van Harken is the owner of Comprehensive Ear & Hearing of Zeeland. She is a licensed hearing aid dealer and is certified with the International Hearing Society.
Carli studied education and psychology at Central Michigan University and Eastern Michigan University and truly enjoys the opportunity to work one-on-one with her clients, helping connect them and reconnect them with their families and friends through better hearing.
She grew up on a dairy farm in Carson City, Michigan, but now happily calls the lakeshore home. She is married with three children and enjoys all the outdoor activities that West Michigan has to offer, although she also likes to spend time in the kitchen. "I grew up with lots of butter and cream, and I know how to use it."
Carli feels a real connection with the Zeeland community. "Most days it feels like I'm going to see a bunch of old friends, and I think: That's a very good feeling."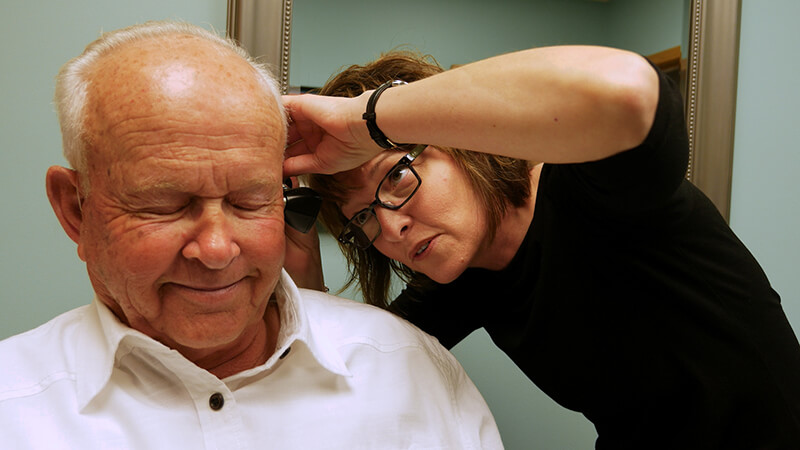 Cari Marzolf
Cari Marzolf is a licensed audiologist with a bachelor's and master's degree from Central Michigan University. She joined CEH in 2010.
She loves the fact that CEH is a small, locally owned company where the customers are seen as the heart of the business. And she enjoys helping them with their hearing, trying to give each person the care she would want her own family to receive.
"I like to make improvements in their quality of life," she said. "It's nice when someone comes in on the reluctant side, but their family is encouraging them. I put hearing aids on them, and they just brighten up. You can tell by the look on their face that they're hearing much better."
Cari grew up in Three Rivers, Michigan, and now lives in Saugatuck with her husband and three children. Their busy sports schedule takes up much of her free time, but she still makes room for gardening and jokingly says she holds a special place in her life for chocolate.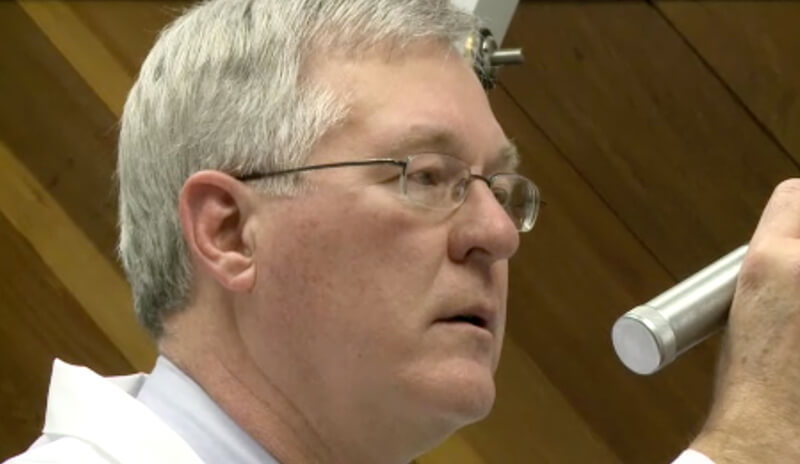 Dr. Terry R. DeGroot
Dr. Terry R. DeGroot is a graduate of Wheaton College (Illinois) and the Michigan State University College of Human Medicine. His surgical internship was completed at Spectrum Health Butterworth Hospital in Grand Rapids, Michigan. He completed his residency in otolaryngology at the University of Rochester Medical Center in Rochester, NY. He was board certified by the American Board of Otolaryngology in 1980 and has practiced in West Michigan since that time.
Dr. DeGroot will be providing medical input and care for current and potential hearing instrument users in the Grand Haven and Zeeland offices. His services will include cerumen management and examination and treatment of ear canal and hearing concerns.
Dr. DeGroot says, "One of the joys of my practice over the years has been to become involved in the lives of patients from newborns to the very elderly, those with minor problems to life threatening issues. Assisting individuals to deal with ear and hearing concerns has been particularly rewarding as this area provides opportunity to dramatically improve the quality of lives of patients, their loved ones and their social circle. What could be more gratifying than aiding individuals in living better and happier lives on an every day basis."
He resides in Grand Haven, with his wife, Sandi. They enjoy gardening, cooking and motorcycle riding.
"I didn't realize all that Iwas missing at home and at work. When I received my hearing aids, the world opened up!"
-D. Artibe
"Since Del hasgotten hearing aids, his wife, family, and friends enjoy communicating with himagain."
- C. Westenbroek
"I knew I was hearing less than I should have been. After my first visit and the thorough testing and explanation I received, I was convinced I needed help. The range of options they presented me with was helpful both technically and financially. Have had my new "ears" for about two years now. My life changed. And CE&H has provided exemplary follow up service at both regularly scheduled visits and whenever I had questions or concerns. I'd give them SIX stars if I could."
-J. B. Holland, MI
"Over the years, Comprehensive Ear & Hearing has given me a new lease on life. Now, with much improved hearing, the old feelings of depression have left, and I'm so thankful to be included in everything again." 
-G. V. West Olive, MI