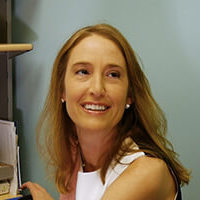 Latest posts by Carli Van Harken
(see all)
Hearing loss has widespread impacts and implications. It is important, no matter what your age, to take care of your hearing and get routine evaluations at Comprehensive Ear and Hearing. It is also important to recognize that the isolation and frustration from hearing loss can cause effects that we don't necessarily think about, especially in young people. While many choose to just "cope" with hearing loss. That's a bad idea. Hearing devices are advanced and adaptable to your lifestyle. Why cope when you should be living life to the fullest?
Studies have shown hearing loss can lead to hypertension, an increased risk of stroke, sleeplessness, isolation and depression as well as early on-set dementia. Studies being published now also indicate hearing loss, especially in those under 50, can lead to addictive behavior.
Data from a national study published in March of 2019 shows individuals under age 50 with hearing loss are twice as likely to misuse prescription drugs as their peers with normal hearing. They are also more likely to abuse alcohol and other drugs.
Hearing loss and addiction

A team from the University of Michigan and VA Ann Arbor Healthcare System reviewed data from over 86,000 adults who participated in the National Survey on Drug Use and Health. Adults under 50 with hearing loss were more likely than others in their age group to have a substance abuse disorder of some kind, according to survey data. While those over 50 with hearing loss were not statistically different in their rates of substance abuse than their peers.
Survey results were adjusted to account for differences in social, economic and mental health for the hearing- and hearing-impaired populations involved in the survey and the differences in substance abuse rates remained. Those between ages 35 and 45 with hearing loss were nearly twice as likely than their peers without hearing loss, to have substance abuse disorders involving opioids and alcohol.
Survey background

Dr. Michael McKee who runs the Deaf Health Clinic at the University of Michigan's academic medical center led the research team His clinic provides primary care and mental health care to the deaf and hard of hearing. McKee said he saw a need for the study when he noticed that a disproportionate share of his younger patients with hearing loss were struggling with substance use issues.
"Hearing loss is connected with a variety of health problems, including mental and physical health, that may place these individuals at risk for pain disorders," says McKee. "Also, the marginalizing effects of hearing loss, such as social isolation, may be creating higher rates of substance use disorders, too."
Conclusions

McKee said in his conclusions that for some health care providers who know of their patient's hearing loss, it is easier to quickly address the issue of pain management by giving an opioid prescription because of communication barriers. Research also suggests that some of the issue may be due to general health care providers not being aware of the degree of hearing loss of their younger patients. An earlier study explored factors that put youth with hearing loss at a higher risk for drug and alcohol use.
It found communication difficulties in families were also a contributing factor to high risk addictive behavior in young people. Since at least 90% of all parents of deaf children have normal hearing, having a family discussion about drug use and addictive behavior is complicated. In addition, the desire for hearing impaired young people to "fit in" influences their decisions to participate in risky and addictive behavior.
McKee's study also discovered health care providers would rather write a prescription for opioids then try to navigate the complex communication issues with someone who is deaf or has hearing loss.
McKee, who himself has hearing loss, said the study points to health care providers needing to be more attuned to potential communication and prescription concerns with older patients. McKee said there is a lack of access to addiction related care for deaf and hard of hearing patients and that may play a role in the substance abuse numbers.Be Aware of Your
Hearing Issues
If you have experienced changes in your hearing, contact us today at Comprehensive Ear and Hearing for a hearing evaluation. We understand the challenges of hearing loss and can help