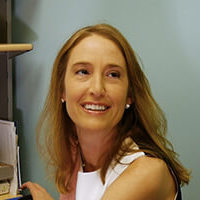 Latest posts by Carli Van Harken
(see all)
As we celebrate the New Year and the dawning of a new decade, many of us resolve to strengthen our commitment to our health, wealth and happiness. We always garner the will to commit or recommit to improving our quality of life as we balance our needs with life's demands. With this new year, let's continue to strengthen our resolve to the continual improvement of our health and preventative measures to ensure our overall well-being.
A focus on your auditory health is necessary as part of your renewed commitment. Why is hearing health so important and why has it gained national attention? The somber growth of hearing decline and impairment in the US that has affected people of all age groups and has earned its place as the third most crucial public health crisis. It has been determined that approximately 30 million Americans that have had their hearing tested, should wear hearing aids to better their hearing health. Unfortunately, only 3 percent ever do!
Again, using standard hearing tests, the National Institute on Deafness and Other Communication Disorders (NIDCD) has stated that over 28 million people aged 12 and over have noticeable hearing loss issues.
Where do I start?
We are all better educated these days about the importance hearing plays in our daily life, for balance, communication and the pleasure of sounds that we enjoy via music or the conversation with a loved one!  An easy first step to into incorporating your auditory fitness into your comprehensive wellness program would be a quick screening. This would consist of a "tone-test" and would determine a simple pass or fail result to get you to the next step if necessary. If you are below the age of 50, the minimum requirement is a hearing test every 10 years and once every 3 years for those middle-aged and above! Ask your primary care physician for further information and consult your local high school or public health office for locations of screenings. Or, contact us at Comprehensive Ear and Hearing
Why should I do this?
The answer is simple. Prevention. Many suffer hearing loss at varying degrees due to neglect.
Any light research into the topic of hearing health or even a conversation with your doctor, will reveal that our tendency is to take our hearing for granted. Coupled with the slow and gradual nature of hearing loss we are often late to take notice and implement proactive measures to secure our natural hearing process. Early detection and early prevention are the key!
Hearing Testing
If you're ready for a hearing test, contact us at Comprehensive Ear and Hearing. Our team of hearing health professionals will determine the types of testing needed for you! We are also available for information on financial options to help you with your individually-tailored hearing health program.
Common Difficulties with Hearing Loss
Conversation:
Difficulty understanding speech in environments with noisy backgrounds.
Distorted or muffled speech even when facing the person you are speaking to.
Volume:
Constantly turning up the volume of your personal audio devices or TV's.
Avoiding public spaces with an array of sounds, such as transportation hubs and cinemas.
Decreased social interactions:
Avoiding group activities due to the physical stress needed to keep up with conversations
Focusing on singular activities like on-line games.
Hearing loss can manifest in a myriad of ways and it would be to your benefit to inform yourself further. The following is an informative and helpful link: https://www.asha.org/public/
Speak openly about your concerns to your friends and family, as they are usually the first ones to notice changes in your hearing behaviors. Chances are on your side that they are more than happy to be supportive of your needs.
Benefits of Treating Hearing Loss
Your brain relies on your hearing ability as one of the keys to cognitive health. From infancy to adulthood we build pathways forming connections to sound that alerts us to anything from danger to joy.
Once we compromise any part of our hearing process, we risk damage to the sounds that enhance and sustain the very sense that connects us to our loved ones and our environment.
You can decide differently.
At Comprehensive Ear and Hearing, your hearing health is our concern and we are happy to answer any questions you or a loved may have. We are ready to provide and guide you to the best hearing experience possible. Your first appointment with us will create a foundation for the wellness of your hearing health for the New Year and beyond.